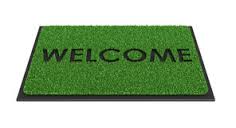 When I recently began to think about what I was going to say in this first post I have to admit that I was suddenly at a loss as to how to actually get started and what to write about. When thinking about it I thought it quite ironic that this month it will be our 30th year in business and yet here I am writing my first blog post. I like to think I have learned a thing or two about the issues around hiring, managing and motivating different sales personalities. That said I have never been the type to spend a lot of time writing about it until quite recently. We are living in the age of "content" so this blog is evidence of my having adapted to this new reality.
Knowing how so few blogs actually generate many visitors, I realize as I write this that it might be quite some time before someone other than me reads my posts. So I feel a bit like someone walking on a beach talking to myself. I have to say I can't wait until I have my first visitor who posts a question or comment.   Who will be the first? What will the question be?
Going forward I intend to keep the subject matter quite broad. Obviously the main theme will be related to the focus of our experience with sales assessment testing and all things connected to this. That said I intend to post items that I believe would be of interest to our intended audience even if the connection to our business is somewhat tenuous at times. Since I can't possibly create all the content for this forum I intend to post items from as diverse a range of sources as possible.
I would hope my writing skill develops with practice. Skills aside I will deal with subjects in a no BS way and will address any questions or subjects as honestly as I am able, even if the answer is not helpful to our business. It seems obvious to me that if visitors (if we ever do get any) can count on us to be informative while delivering our message in a straightforward and uncomplicated manner then they might ultimately trust us an authority in our niche.
Thank you and Welcome !
Dave Pearce